Open table of content
Website of the day
Asia Charm Review
At first, Asia Charm impresses with the quality of profiles and photos in them. However, then you discover the less-than-perfect website functionality and reputation. Still, the biggest reason why we do not consider Asia Charm a good option is that there are many reasons to believe that women's profiles are run by the website itself.
OUR VERDICT
INTERFACE

AUDIENCE

PRICES

SAFETY

THE GOOD:
Convenient search options
THE BAD:
Possibly fake profiles
Nearly useless to non-paying members
Many negative reviews of the service
SUMMARY
Asia Charm does have some nice standout features, but we did not find the user experience at Asia Charm to be particularly satisfying. Plus, we are not convinced that all the accounts are run personally by women.
Check all reviews
Asia Charm, or Asian Charm, as it's often mistakenly called online, is a dating service aimed at Western men who have decided to marry an Asian woman and now need to find their new significant other. 
If you are an experienced dating site user, when you first open the asiacharm.com homepage, you will likely find the interface of the website familiar. This is not a coincidence, as AsianCharm belongs to the same family of dating websites as some other popular destinations for international dating.
Even though Asia Charm looks like a perfectly modern dating site, there have been many Asia Charm reviews claiming that this service is nothing more than a way to scam men out of money. With the growing number of discussions around Asia Charm scam, we could not ignore the rumors any longer, and here is our own Asia Charm review.
Audience
The female audience of Asia Charm is mostly represented by women from three Asian countries: Thailand, Vietnam, and China. While those three states are the most popular locations for finding Asian brides, we would also like to see more women from Japan, Korea, and several other Asian countries.
There are two ways to discover the members of AsiaCharm. The first one is called Faces, and it functions similarly to dating apps like Tinder. You are displayed the photos of female members of the site, and you can either like their profiles or skip them to go to the next photo.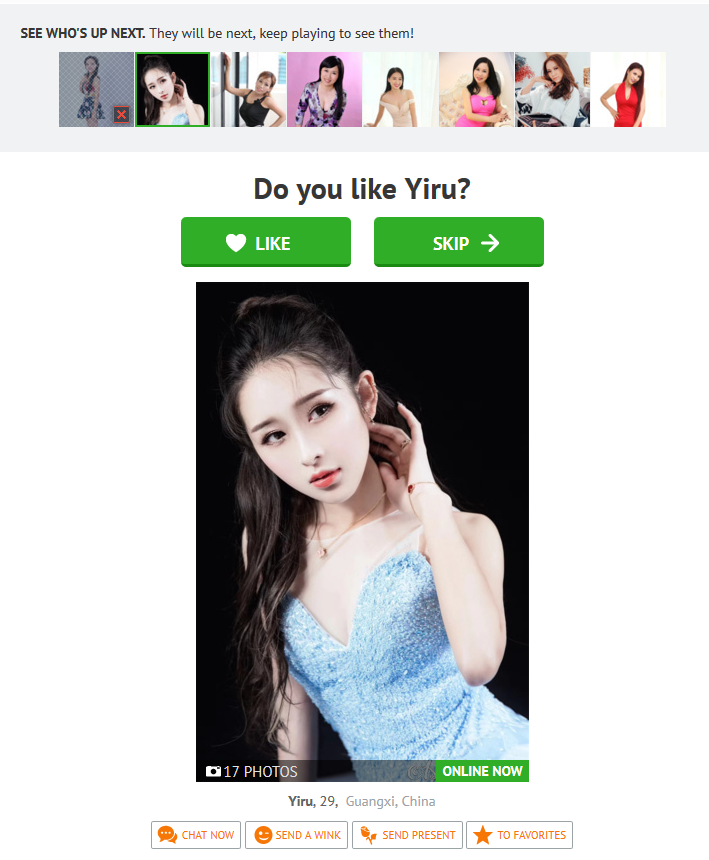 The other way to browse the members of AsiaCharm is to use the search function. There is a quick search, where you can only choose the preferred age range of women, and an advanced search, where you can specify parameters like location, marital status, number of children, education, and smoking and drinking habits.
The results of your search will be presented in a collage. Besides each woman's profile photo, you will also learn her name, age, location, and status. You can also see who is online and start a chat without opening the complete profile.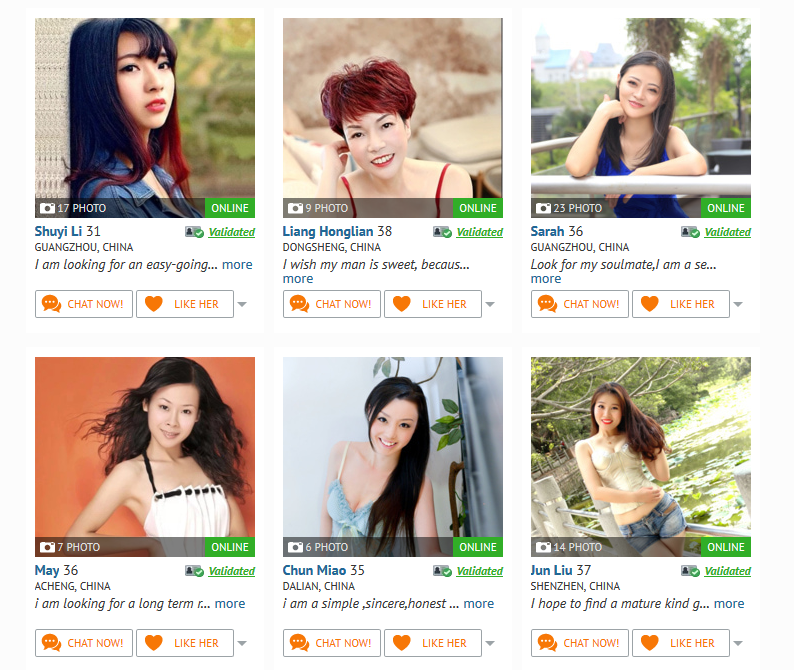 The complete profiles of female members of Asia Charm contain more information about the women, as well as a range of contact options, which includes liking the woman, adding her to your favorites, starting a chat, sending a letter, and sending a gift. The gifts offered by Asia Charm range from a box of chocolates to the latest iPhone models.
By now, you probably have just one question: is Asia Charm legit? To answer the question "Is Asia Charm legit or not?", we looked at the quality and legitimacy of the profiles, since it's what matters the most with dating sites.
We found that most women's profiles have a Validated Member badge, which means they provided their official ID or confirmed their profile in another way. However, the profiles are so professionally done and their introductions are so well-written that we can't help but think they are run by the site administrators.
Prices
If you've come to our AsiaCharm review to find out how much it costs, here is what we found. Instead of a monthly membership fee, Asia Charm makes you pay for every action in credits. Sending a letter, starting a chat, and requesting contact details all cost a different number of credits. Unfortunately, the service does not explain how much exactly each action costs, which we found rather suspicious. 20 credits at Asia Charm cost $9.99.
Safety
Besides the questionable legitimacy of the profiles at AsiaCharm, we did not find any other major security problems with the website. Since women can only register through the moderators, the chance of encountering a scammer is not big, but it definitely still exists.

Website of the day:
AsiaMe
FAQ
What is Asia Charm?
Asia Charm is an online dating service for Asian women and Western men who dream of marrying a girl from Asia and bringing her home. The service calls itself the #1 dating site for Asian singles, but it's not clear where these claims come from.
Who can you find there?
The majority of women at Asia Charm are from Asia — specifically, China, Vietnam, and Thailand. There are some members from Japan, Korea, and other Asian countries, but there are very few of them. Most of these women are determined to get married to a foreigner and move abroad.
How much does Asia Charm cost?
Asia Charm does not have a standard membership cost for its users. Instead, it employs the credit system, where you have to pay in credits for every action you want to take on the website. Unfortunately, the credit system is not explained by Asia Charm in detail.
Is Asia Charm a scam?
Asia Charm does have some signs of a scam, including profiles that look too good to be true and the poorly described credit system. However, even though you need to be extra cautious when using this website to find your match, those signs are not enough for us to call Asia Charm a scam.
Who owns Asia Charm?
The AsiaCharm website does not disclose information about its owners on the website and there is no physical address or phone number listed for the service. The only way to contact Asia Charm is via email. The site design of Asia Charm is very similar to several other dating sites with questionable reputation, so we can presume they all belong to the same owner.
Does Asia Charm have a mobile app?
No, Asia Charm does not have a mobile app either for iOS or Android platforms. There is a mobile version of the website designed for mobile phone browsers, but it has limited functionality and is rather inconvenient to use.
How do I delete my Asia Charm account?
There are two ways to cancel your Asia Charm subscription if you no longer want to be a member of the website. You can find the Unsubscribe link at the bottom of each page, where you will need to enter your email to deactivate the account. Alternatively, you can write a letter to customer support asking them to terminate your account.