Open table of content
Website of the day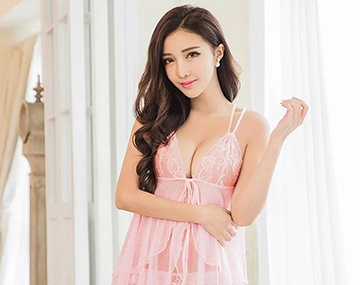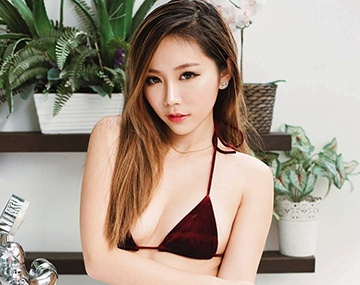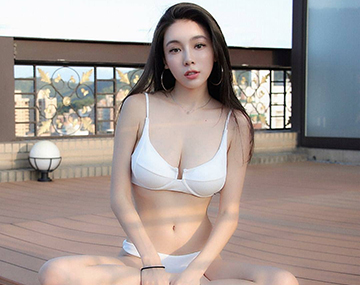 Best for Asian Brides
AsiaMe Review
AsiaMe is often named the leading dating site in the Asian segment, and we tend to agree. The variety of features, the quality of the profiles, and the site's spotless reputation speak for themselves. There is nothing we would change about AsiaMe and can sincerely recommend this site to our readers.
Visit Site
Why AsiaMe?
Interface

Audience

Prices

Safety

The good:
Convenient and detailed search
Verified women's profiles
Outstanding profile quality
Competitive prices
The bad:
Gifts can be expensive
Summary
AsiaMe.com is one of the most comprehensive Asian dating sites we have ever encountered. The huge selection of women and reasonable prices are two of the biggest reasons to join AsiaMe.
Visit Site
Normally, you are a bit wary when trying a new dating service, since many of them have been involved in all kinds of controversy over the years. AsiaMe is a different story: even after extensive research and checking dozens of AsiaMe.com reviews, we did not see a single bad thing about the website, which doesn't happen very often.
Audience
Once you decide to become a member of AsiaMe, you will need to get your account approved by the site administrators — it is done in order to prevent fraud and is actually a very effective way to filter out suspicious members of the website. Once your membership is approved, you can move on to discovering the amazing members of AsiaMe.
At AsiaMe.com, there are several ways to look for your perfect match. First, you can visit one of the three links to different categories of women: newest members, online members, and featured members.
If you haven't discovered anyone who caught your attention in those categories or have some specific things you want to see in your potential match, you can use the search feature. AsiaMe has a short search, which allows you to filter women by their age and location, but we found that you can get much more precise results if you use the advanced search.
Using the advanced search, you can specify anything from the physical parameters and relationship status to the profession and zodiac sign of your ideal match. 
The results of the search are revealed in a convenient collage, where every entry contains pretty much everything you need to know about the woman, including her profile photo, name, age, height, weight, and zodiac sign. Without opening the complete profile, you can start a chat with the woman you like.
Opening up the complete profile of the woman will reveal even more information about herself, as well as the contact options. At AsiaMe.com, you can start a chat, send a letter, make a phone call, or send flowers or a gift to demonstrate your affection.
Prices
Instead of using expensive membership plans, AsiaMe decided to make their members spend only for the actions they take on the website through the credit system. Every time you want to start a chat, send a letter, or send a gift, you need to make sure you have the necessary amount of credits in your account.
Website of the day:
AsiaMe
The cost of each action is clearly explained in the FAQ section of the website. For example, sending or receiving a letter through the EMF mail system costs you just 1 credit, while 5 minutes of text chat cost 0.5 credits. In our opinion, it's the most cost-efficient way to pay for dating services.
You can purchase credits in convenient packages ranging from $52 for 8 credits to $399 for 100 credits. Gifts and flowers are paid for separately, and while they might seem pretty expensive, they are a great way to express your adoration and make yourself stand out.
Safety
As always, we put a special focus on the safety features in our AsiaMe review. AsiaMe.com has a variety of ways to protect its members. From each new account being approved by the administrators to verifying the female members of the site, and with extensive guides on safe online dating, we consider AsiaMe to be one of the most secure international dating sites out there.
FAQ
What is AsiaMe?
AsiaMe is an international dating site that was designed to help men from around the world connect with beautiful Asian singles. The service has been around for more than 2 decades and has a strong reputation in the industry.
Who can you find there?
At AsiaMe.com, you can find single Asian women looking for marriage. There are many female users from China, Thailand, Vietnam, and the Philippines, although you can also find numerous singles from other Asian regions.
How much does AsiaMe cost?
In order to get the full AsiaMe experience, you will need to pay for certain actions in credits. You can buy credits in packages ranging from $52 for 8 credits to $399 for 100 credits.
Is AsiaMe a scam?
No, AsiaMe.com does not have a single sign of a scam. The website is one of the most reputable ones in its niche; the women are absolutely genuine; and the credit system is clearly explained in the FAQ section.
Who owns AsiaMe?
AsiaMe belongs to the Qpid network of dating sites, which includes several other popular dating services. Qpid consists of several legal entities based in various countries of the world. You can contact the service via question form, email, or call their phone number.
Does AsiaMe have a mobile app?
Yes, AsiaMe comes with a mobile app that is available both for Android and iOS. Additionally, you can access the mobile version of the website in your mobile browser, and it has the same advanced functionality as the desktop version.
How do I delete my AsiaMe account?
If you want to temporarily suspend using the service, you can simply hide your profile until you are ready to use it again. In case you want to permanently delete your AsiaMe account, you can go to Settings -> Switch Off Profile and follow the instructions there.