Open table of content
Website of the day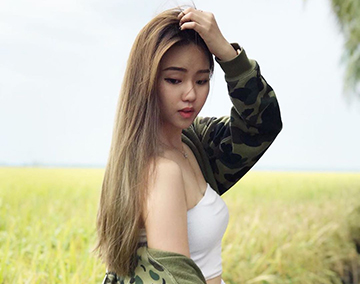 AsianDate Review
The user interface of Asian Date looks familiar, and that's not a coincidence — Asian Date belongs to a wide network of international dating sites that doesn't have the strongest reputation. The women of Asian Date are all stunning, but there are also major concerns over the fact that not all of the women's profiles might be genuine.
OUR VERDICT
INTERFACE

AUDIENCE

PRICES

SAFETY

THE GOOD:
Wide range of contact options
THE BAD:
Endless incoming messages from women
Many profiles look fake
Questionable reputation
SUMMARY
We are not convinced AsianDate is 100% legit: the endless incoming messages and the lack of a clearly explained credit system is what worries us the most about the service.
Check all reviews
Asian Date is one of the many websites that offer dating services to Western men and Asian women. It's not the best-known site in the business, but being around since the early 2000s has certainly played to AsianDate's advantage.
However, while the service itself calls it the leading destination for international dating, we did not find any genuine success stories from people who met through the website and built a strong relationship.
Plus, we have come across numerous AsianDate com reviews claiming that this website is nothing more than a fraud waiting to scam unsuspecting men out of money. That is why we decided to do our own Asian Date review with the important goal of answering the question: is Asian Date legit?
Audience
AsianDate does not disclose the exact number of its users, which makes us think its audience is not as big as some other Asian dating sites can boast. The audience of AsianDate mostly consists of women from five Asian countries: Thailand, Vietnam, the Philippines, China, and India. There are also some members from a few other Asian states, but their number is insignificant.
After signing up for asiandate.com, you will be taken to your profile, where you will be shown a few profiles of women who may catch your attention. Here you can also find the link to view all online members, so if you are in the mood for a quick chat, that is exactly where you need to go.
However, if you want to be more detailed when searching for your potential partner, you can visit the search section. Here you will have an opportunity to be as detailed as you want about the women you want to meet. There is a basic search, which allows you to filter members by location and age, and advanced search, where you can enter parameters such as height, weight, number of children, and level of English.
You will see the results of your search in a gallery. Besides the woman's profile photo, each entry will contain her name, age, location, and ID. You will also be able to start a chat with women who are currently online or send anyone a gift without opening the profile.
The complete profiles of women at Asian Date contain everything you may want to know about the lady before reaching out to her, including additional photos, details about her personal life and appearance, and a description of who she is looking for on AsianDate.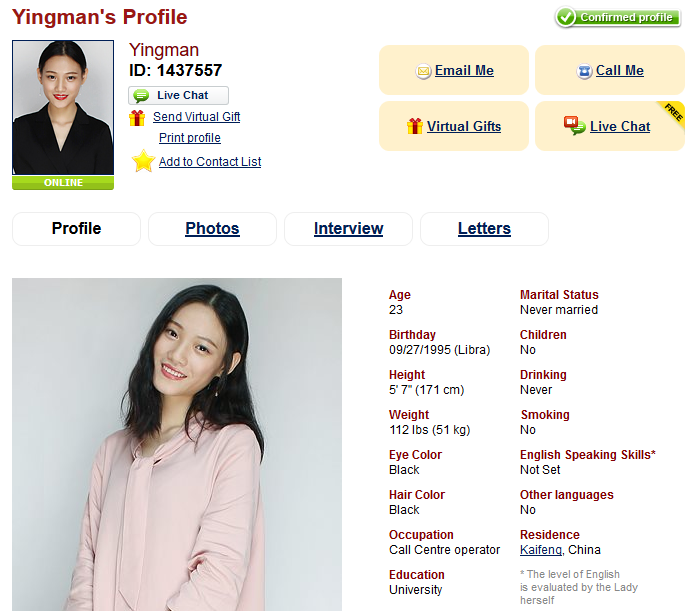 The contact options at Asian Date include live chat, calls, emails, and gifts. Keep in mind that most of these options are only available to paying members.
Prices
AsianDate is clearly designed in a way to make you spend as much as possible on your journey to find love online. The only two things you can do for free is create your account and use the search function. If you want to get to know any female member of the website better, you will need to pay.
Asian Date functions on a credit basis, which means you need to have a certain number of credits in your account in order to perform any action. Unfortunately, there is no detailed guide on how many credits each action costs, so you'll either have to contact customer support for this information or hope that you have enough credits for a phone call or email.
Safety
We have seen many AsianDate reviews mentioning the potential asiandate.com scam, which is why we decided to pay special attention to the safety features of the website. We did not find any guides on safe online dating, but Asian Date did mention that they vet their members.
However, while using the website, we constantly got lots of suggestive messages from female members even though our test profile was nearly empty. This led us to believe that those messages are written by the site administrators in order to get you to reply and spend some credits, and this is why we think there is at least some truth to the AsianDate scam rumors.

Website of the day:
AsiaMe
FAQ
What is AsianDate?
Asian Date calls itself the leading international dating service that was created to connect people from all over the world to Asian singles. The service has been around 2001, but does not disclose its success records or stories.
Who can you find there?
The audience of AsianDate primarily consists of single Asian women who want to get married to a foreigner and move abroad. There are ladies from China, India, Vietnam, Thailand, the Philippines, and some other Asian regions.
How much does AsianDate cost?
Asian Date functions on a credit system, but there is no information on the website about how credits are spent. You can buy credits in packages ranging from $3 to $400, but it's hard to know whether even the biggest credit package will last you for a long time.
Is AsianDate a scam?
We would not call Asian Date outright a scam, but it's certainly not the most trustworthy dating service out there. We are mostly concerned about the lack of information on how credits are spent and the influx of messages from women regardless of what is in your profile.
Who owns AsianDate?
Asian Date belongs to a well-known network of dating sites. It is operated by a company called SOL Networks Limited, which is registered in Malta. AsianDate invites everyone to visit their office, but there are no other ways to contact the service.
Does AsianDate have a mobile app?
Yes, Asian Date has a dedicated mobile app, but it is currently only available to Android devices. iOS users and those who don't want to download the app can use the mobile version of the website.
How do I delete my AsianDate account?
The procedure for deleting an Asian Date account if you no longer want to be a member of the website is rather complicated. You will either need to send a letter to the site administrators with a request to delete your account or do it through the help section on the website.