Open table of content
Website of the day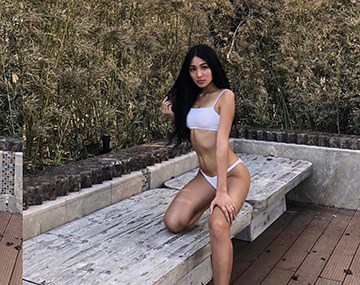 PinaLove Review
PinaLove is clearly proud of having over a million active users and being the biggest Filipino dating site. However, that is not to think that 100% of the site users are gorgeous Filipino women. In fact, we found that there are possibly more Caucasian men than Filipino women on the website, so keep that in mind when deciding to join PinaLove.
OUR VERDICT
INTERFACE

AUDIENCE

PRICES

SAFETY

THE GOOD:
Large population of Filipino members
THE BAD:
Outdated site design
Limited search options
Very uninformative profiles
Many fake profiles
SUMMARY
With a lackluster website design, high membership prices, and overall mediocre user experience, we don't think PinaLove is the best place to look for your future partner.
Check all reviews
Pina Love prides itself on being the biggest Filipino dating website, although we must say it's a rather specific niche. The website reports having over a million members, but it's important to remember that this number includes not only gorgeous Filipino women, but also men from around the world who dream of meeting one.
It's worth noting that the pinalove.com dating service does not have the most spotless reputation. There have been numerous PinaLove reviews mentioning the safety problems on the website and even PinaLove scams. We decided to take a deeper look at the service and its features with our PinaLove review.
Audience
The majority of Pina Love members can be divided into three categories. The first and biggest one is women and men from the Philippines who are looking for dating and marriage. Some of them have moved abroad but are still looking for singles of their own kind. 
The second category is men and women who are temporarily living in the Philippines for work or other reasons and want to explore the local dating scene. The third category is mostly Caucasian men who are enamored with Filipino beauty and are determined to find a Filipino wife.
You will see a random selection of members every time you open pinalove.com, but if you want to be able to set some preferences for your potential match, you can use the search feature. The search at Pina Love is very limited and only allows you to filter members by their gender, location, age, physical parameters, and number of children.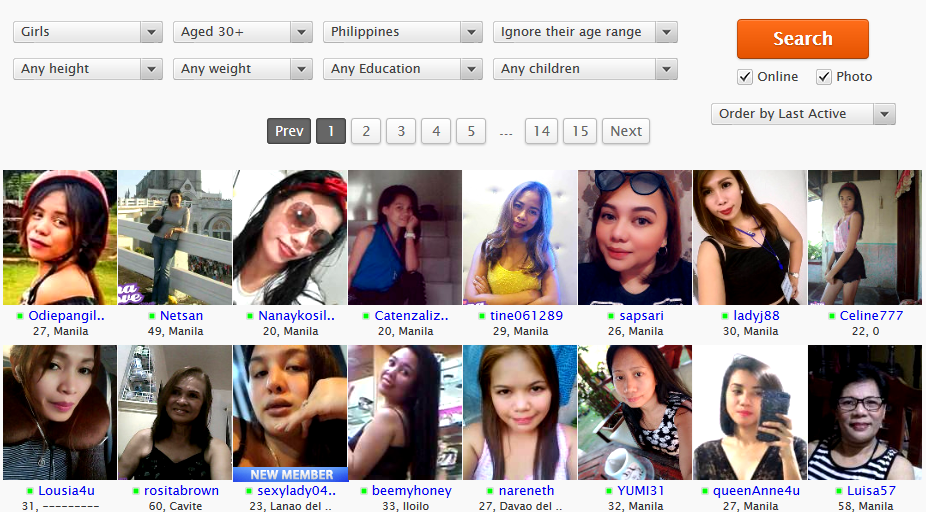 The results of your search will be displayed in a grid. Besides the member's profile photo, you will also see their username, age, and location. You can also choose members who are currently online in case you are in the mood for a quick chat.
Once you discover someone from the search results who caught your attention, you can open their complete profile, where you will see her additional photo and the introduction the woman wrote by herself. Unfortunately, we found the amount of information in the profile to be too brief, as it doesn't really allow you to decide whether you want to get to know the woman better.
If you still want to reach out to the woman despite learning nearly nothing about her from her profile, you have several contact options. You can add the woman to your favorites with a note that is only visible to you, send her a private message, show interest, or launch a chat. Note that many of those features are only available to paying users.
Prices
At PinaLove, you can create your account and browse the members absolutely for free. If you want to send someone a message, you can also do it for free, but you will have a timeout between each outgoing message where you can only read incoming mail.
The only option to pay for the Pina Love service is to buy a membership. A paid membership allows you to send messages with no limits, access a more detailed search, hide your profile, increase your visibility, and expand your activity on PinaLove
The cost of the membership depends on the number of months you want to buy. You can pay for the membership with the most popular payment methods, but the costs are non-refundable.
Safety
Safety is a big concern with Pina Love, which is obvious from many PinaLove reviews complaining about fake accounts and privacy. While there is an option to block and report accounts you deem to be suspicious, there is not much the website does to protect its members. There is a brief safety in the website's FAQ, but we would love to see a more proactive approach to ensuring the security of PinaLove members.

Website of the day:
AsiaMe
FAQ
What is PinaLove?
PinaLove is a Filipina dating site. It is designed both for people from the Philippines and singles from everywhere in the world who want to enjoy romance and marriage with people of specific ethnicity and nationality.
Who can you find there?
The majority of the Pina Love audience is from the Philippines, but while most of the members currently live there, some of them have moved abroad. There is also a big part of the audience who are not Filipino but want to find their perfect Filipino match.
How much does PinaLove cost?
The cost of membership at PinaLove ranges from $24.95 to $99.99, depending on the number of months you want to buy at once. There are no additional costs or charges in credits — a paid membership unlocks your access to the complete functionality.
Is PinaLove a scam?
Pina Love does not look like the most reputable dating site, but we would also not call it a scam. Many of the people on the website are real, but there is also a big number of fake profiles designed to scam you out of money or private information.
Who owns PinaLove?
The PinaLove dating service is owned and operated by Oxixo Private Limited, a company registered in Singapore. Whenever you have questions or concerns, you can contact Oxixo Private Limited via email or visit their Singapore headquarters at the address listed on the website.
Does PinaLove have a mobile app?
There is a Pina Love app both for iOS and Android. However, while the iOS app is available from the official App Store and looks rather legit, the Android app is not available via Google Play. You can only download it from the PinaLove website, which may not be safe.
How do I delete my PinaLove account?
If you no longer want to be a Pina Love member, you have two options for making your profile unavailable. Both require you going to your account settings and entering your password. You can either temporarily close your profile if you want to return to it later or delete it for good.