OUR VERDICT
INTERFACE

AUDIENCE

PRICES

SAFETY

THE GOOD:
User-friendly interface with both Chinese and English members
Easy procedure of creating a profile
Free trial available
Options for bisexual/gay people
THE BAD:
Free version allows to see only thumbnail photos
Too expensive for the value it provides
Some untrustworthy people see this website as means of making money
One can question own security while using this app
Many inactive profiles are not automatically removed, which contradicts the website's policies
How it works
If you compare Asiafriendfinder with the rest of the relevant dating apps, this one offers the fastest procedure of creating an account.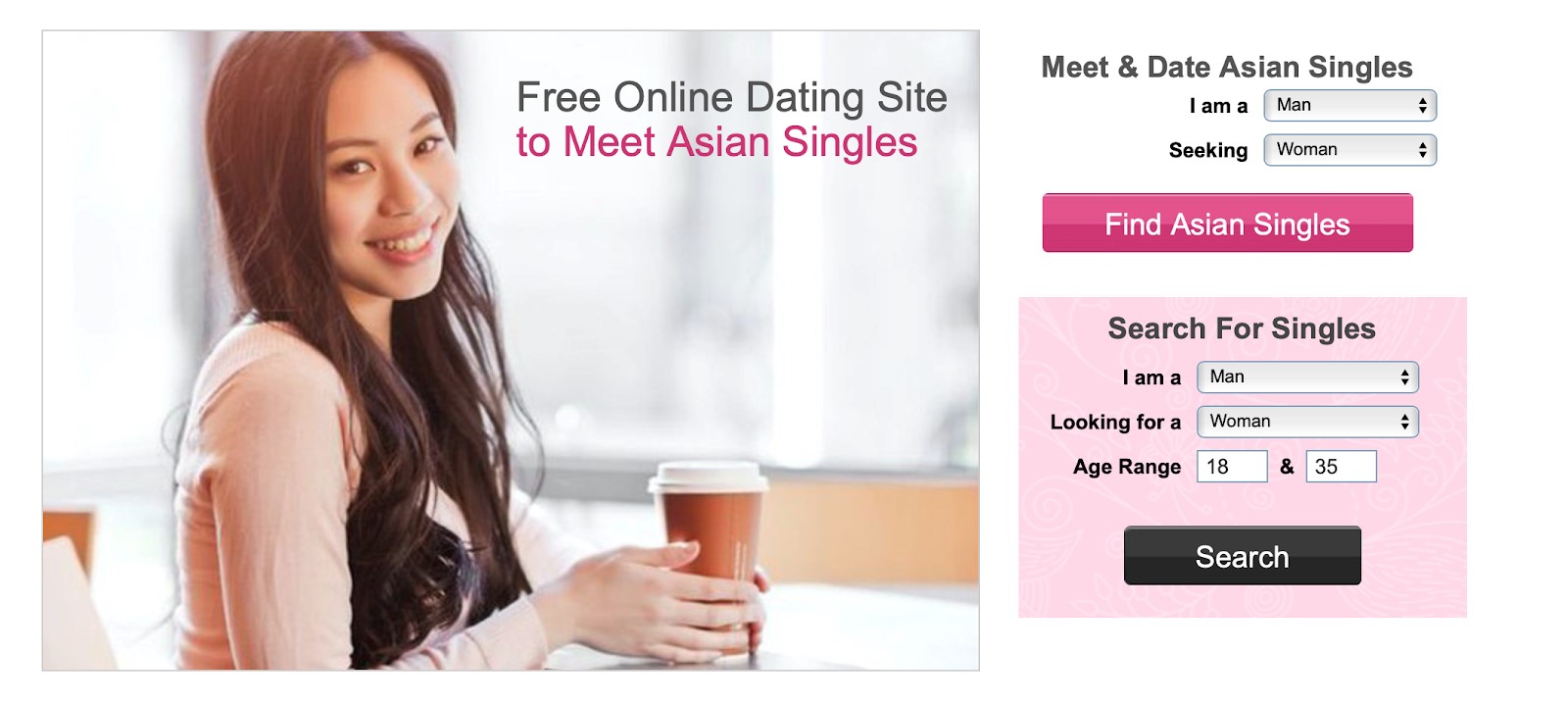 First and foremost, to use the dating website's services, you will need to become a registered member. To do this, just click a registration button. Right after that, you will get an opportunity to indicate the person of which you are looking for. 
One of the slight benefits that Asiafriendfinder can probably boast of is that the website is LGBTQ-friendly. Most similar agencies allow only straight couples matching. Some apps only offer a possibility for men to find women and not vice versa. In contrast, this dating app allows gay and bisexual people to seek their beloved ones. 
The next step in the process of creating a personal profile implies indicating the age and location so that the app can better find your match. You may indicate the country as well as add extra details, such as the region of your residence and the closest city.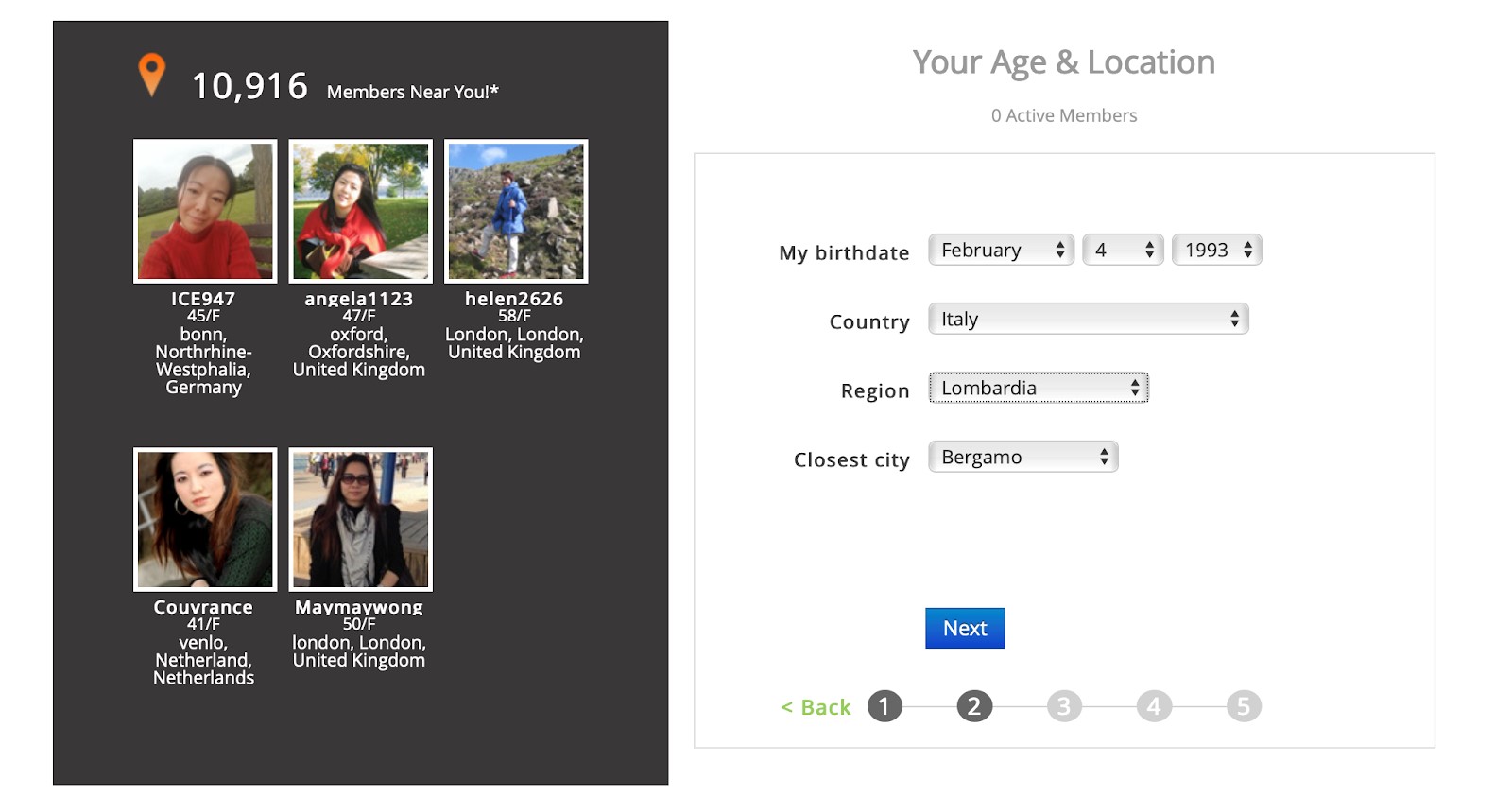 The process of an account creation commences with stating your email and coming up with a username. Outlining an email address is needed to confirm your account further and make sure that you are a real person.
Finally, you can say something about yourself. At this point, you may outline several facts about your personality and tell something that might probably get other people's attention. As you may see, the website even offers you the assistance provided by writers. It also allows you to refer to some writing ideas to easier come up with what to mention about yourself. However, ordering an instant writer is so far a payable feature.
At this point, the last thing left to complete the registration is to go to your email account. In your inbox, you will find a message with a confirmation link. All you have to do is just click the link. After a successful confirmation, you will instantly see a page with possible subscription plans outlined in detail. 
You may fill in more profile details by the time your registration is completed. As you may see, Asiafriendfinder offers you multiple features to use, such as creating friends networks, viewing your top fans, and even boosting your own compatibility score. 
If you subscribe to a paid plan, you get a chance to create hotlists and look at already viewed profiles, as well as to get access to your favorites. Roughly speaking, you can hardly make use of this website if you stick to a free version only. 
Audience
While using the Asianfriendfinder dating app, you may notice that almost every user is of Asian descent. This is not yet surprising, considering the origin and the general purpose of this website. But the audience does not comprise Asians who live in the Asian region only; instead, the site has gathered Asian males and females who live in the USA, Canada, Europe, and Australia. And, of course, you may find men and women of all ages there, from 18 to 50 and more.
Pricing
Two standard subscription plans are available on Asianfriendfinder: gold and silver. 
The silver feature includes contacting members, partial access to the website's features, and 24/7 support. To unlock the feature, you need to pay €15.54 a month, or €6 if you pay for all the 12 months with a single payment.
The gold feature allows its subscribers to stay at the top of searches so that it is easier for other users to find you. Furthermore, you get access to more photos and information about your matches. And, of course, it gives you access to all the features you will find on the website.
The feature costs approximately €20 if you pay each month. Provided that you pay for the entire year in advance, it will cost you €5.74 per month.
Safety
Having analyzed a multitude of Asiafriendfinder reviews, one may admit that the website cannot guarantee users' safety. It often happens that ladies text men who don't even have any pictures or personal information. Such an activity may be deemed a scam because one is not supposed to say compliments to a person who does not even have a profile picture. 
FAQ
What is Asiafriendfinder?
Asiafriendfinder is a dating website that brings more than 6 million of Asian singles together. It has become one of the most popular dating apps since the time of its establishment. 
How much does Asiafriendfinder cost?
Depending on the plan you choose, using the app will cost you either €15.54 (limited feature) or €20 (full feature) per month. However, you may always opt for a cheaper plan and make an annual payment to save up to €9 and €14, respectively. 
Is Asiafriendfinder a Scam?
One should stay concerned about their own safety while using this service. As the evidence shows, many profiles have proved to be fake, and many users want nothing but money for a scam activity.
Who owns Asiafriendfinder?
The FriendFinder Inc. company, which was established in 1996, owns Asiafriendfinder. 
Does Asiafriendfinder have a mobile app?
So far, the app only has a web version and is not available in the app store. 
How do I delete my Asiafriendfinder account?
Unless you turn to additional sources, it is unlikely that you will find such an option on your own. Here is a quick guide: go to 'my account,' scroll down to the bottom of the page, and find 'manage my account' option. In this section, you will see the 'close my account' button. Finally, you just need to confirm that you want to close an account for good.